About GreenPrints
GreenPrints is a one-of-a-kind brand that binds and unites gardeners about the ways of the world, including gardening, and how it all deeply affects us in the most personal ways. Filled with wonderful stories, poems, tales, parables, anecdotes, and delightful and original art, GreenPrints shares the joy, the humor, the headaches, and the heart of gardening—all in fun and connecting ways.
After years of producing how-to gardening content—instructing readers about how to plant and prune and tend—Founding Editor Pat Stone established GreenPrints in 1990 as a way to celebrate the joys, the feelings, and the experiences of gardening—the real heart and soul of gardening. Not to instruct. Not to preach. But to share.
And now GreenPrints is a full multiplatform publishing enterprise that embraces the sense of community that all gardeners share—complete with digital and print products, including a quarterly magazine, premium digital collections, freebies, and daily content that inspires and motivates.
When you join GreenPrints, you get to enjoy the benefits and personal enrichment that GreenPrints delivers:
You'll have fun. Reading GreenPrints stories takes you away from the daily drudgery—and gives you a great sense of fun and adventure!
You'll smile and laugh. Whether it's a cheery chuckle or a full-belly laugh, you're certain to find funny content in GreenPrints stories.
You'll be inspired. With heartfelt tales of people, places, animals, plants, and life in general, GreenPrints sparks you to hope and dream and to live life to the fullest.
You'll feel better. Now more than ever, you need the salve for the soul that GreenPrints delivers as restorative mental therapy.
Welcome to GreenPrints—please join us in celebrating the experiences of life that gardening delivers!
GreenPrints Team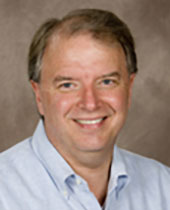 Don Nicholas
CEO & Executive Publisher
During his decades-long career, Don has worked with colleagues, clients, and partners to design digital publishing and marketing systems for more than 300 magazines, newsletters, and clubs. Don currently serves as executive publisher for Food Gardening Network, I Like Crochet, I Like Knitting, We Like Sewing, and GreenPrints. His team's Haven WordPress CXMS offers publishers the industry's most flexible and robust online publishing and marketing platform. Don and his strategy team have served as management advisors for virtually every major niche publishing company in North America including Meredith, Hearst, Trusted Media Brands, and hundreds of independent for-profit and nonprofit organizations. He has managed and led educational events for MPA, SIPA, FIPP and Harvard University. He has authored numerous books and hundreds of articles on journalism, publishing, technology and marketing. Before founding Mequoda in 2004, Don served as founder and chief executive officer for Blue Dolphin Magazines and Lighthouse Communications Group. Don started his media career as a journalist and producer working for the Armed Forces Network aboard the USS Enterprise. Don holds degrees and certifications in organizational management, journalism and electrical engineering from Capella University, Sacramento State University, and the United States Navy.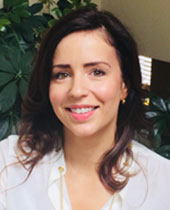 Kim Mateus
Editor & Publisher
Kim is Editor & Publisher for Food Gardening Network and GreenPrints. Kim and her team are responsible for editorial, marketing, and business development for both of these gardening systems. Kim also serves as Executive Vice President for parent company Mequoda Systems, LLC. As a member of Mequoda's executive team, Kim is responsible for strategy and business development and is Mequoda's principal industry spokesperson. Over the past two decades, Kim and her strategy team have consulted with hundreds of publishing organizations, both big and small and for-profit and nonprofit organizations. Kim earned a bachelor's degree in journalism from Roger Williams University and is a frequent speaker at industry events.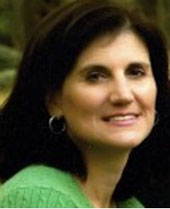 Nancy Horan
EVP, Operations & Technology
Nancy is EVP, Operations & Technology and, as leader of our engineering team, has designed some of the most sophisticated digital publishing and marketing systems in the industry. Nancy and her team develop and deploy cutting-edge software and technology to drive success for complex systems—with a strong focus on optimal user experience, proven best practices, and system operator ease-of-use. Nancy also oversees research and development for Mequoda's Haven Content Management System of more than 150 operating components, application protocol interfaces, and integration with third-party fulfillment systems.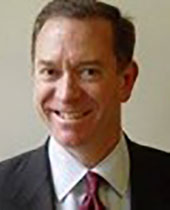 Bill Dugan
SVP & Executive Editor
Bill is Senior Vice President & Executive Editor, a publishing industry veteran with over 30 years of direct and subscription marketing expertise. With experience in consumer and business publishing ventures, Bill brings classic direct-marketing knowledge to Mequoda-powered technology in support of digital marketing systems for publishers. An accomplished and award-winning copywriter, Bill has recruited a world-class copywriting team to assist with creating compelling, engaging, and successful content for Mequoda Publishing Network and our partners.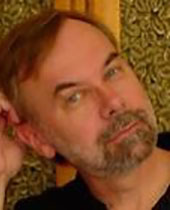 Lowell Allen
Design Director
Lowell is Mequoda's Design Director and oversees all site architecture and design for Mequoda's Haven WordPress CXMS. Lowell's work includes design direction and execution for Mequoda Publishing Network and our publishing partners.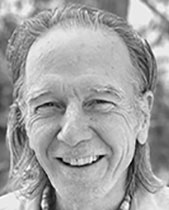 Pat Stone
GreenPrints Founding Editor
Pat is Founding Editor of GreenPrints, having established GreenPrints in 1990 as a unique gardening quarterly print magazine that is filled with entertaining, funny, and heartwarming stories about gardening and life. Pat's vision continues to guide the editorial mission of GreenPrints, and he ensures that every published story is worth a read by subscribers.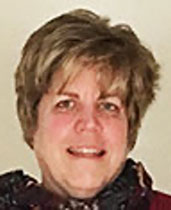 Eileen Shea
Content Marketing Director
Eileen is Content Marketing Director and a seasoned, top-notch direct-marketing professional with a wealth of experience in planning and managing successful programs. Eileen's breadth of marketing experience covers both consumer and business publishing—from U.S. News & World Report to Harvard Business Review—and marketing strategy and best practices. Eileen's keen and timely data-analytics capabilities help Mequoda partners stay on top of current digital marketing trends to maximize revenue and profits.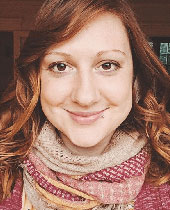 Amanda MacArthur
Communications Director & Senior Editor
Amanda MacArthur is Communications Director & Senior Editor for Food Gardening Network and GreenPrints, responsible for generating all Daily content and managing distribution across all web, email, and social media platforms for both systems. In her producer role, she is responsible for planning, editing, and deploying all video content for collections, magazine issues, and daily tips. Amanda manages a large food and herb garden at her home in western Massachusetts. As a best-selling cookbook author, Amanda cooks using ingredients from her outdoor gardens in the summer and from her indoor hydroponic garden in the winter.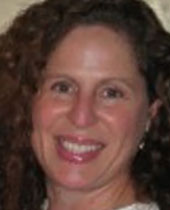 Norann Oleson
Editorial & Analytics Director
Norann is Editorial & Analytics Director. She and her team of analysts are responsible for preparing and updating the Mequoda proprietary Audience Development Analytics Suite for our Mequoda Publishing Network and our partners. In this capacity, she oversees and performs research, creates reports, analyzes results and helps drive traffic for our partners. Norann holds a Google Analytics Individual Certification. Norann also serves as Editorial Director for Food Gardening Network and is an accomplished gardener herself.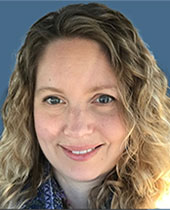 Christy Page
Sponsorship & Operations Director
Christy serves as Mequoda's Sponsorship & Operations Director—she is the front line of communication for outside partners interested in Mequoda Publishing Network's sponsorship and affiliate-marketing programs.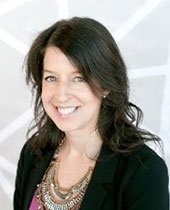 Kate Bruzzi
Managing Editor
Kate serves as Managing Editor for GreenPrints. In her role, Kate ensures that all print and digital editorial content is properly loaded, formatted, scheduled, and deployed. Kate also ensures that GreenPrints adheres to all editorial and design guidelines .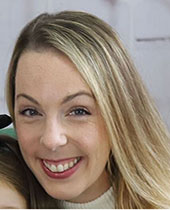 Victoria Arnold
Associate Editor
Victoria Arnold is an Associate Editor for Food Gardening Network, where she ensures that all editorial content is properly loaded, formatted, scheduled, and deployed. Victoria is also Food Gardening Network's copy editor, where she is responsible for spelling, grammar, and adherence to our network style guide.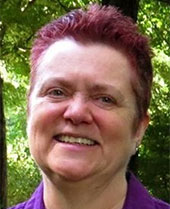 Laura Logan
Contributing Editor
Laura has an extensive background in many types of writing and editing—from broadcast journalism to direct-mail fundraising for nonprofits to subscription marketing in print and online. Laura's creative marketing skills, coupled with her journalism background and experience as a Montessori educator, give her flexibility in editing a broad spectrum of materials. Laura brings her curious nature and research skills to Food Gardening Network, to help deliver clear and concise food-gardening advice.