ILLUSTRATIONS BY HEATHER GRAHAM
RRich lemony-yellow mums were my mother's favorite. In this first Autumn after her death, when I see them, I crave her presence. I hunger for the soft warmth of her body, her gentle hand in mine. I want her soothing voice and smile. Instead, I have a potted yellow mum on my old home's wide front porch. Dozens of tiny buds open daily, a miniature galaxy of small dazzling suns.
Most of her life, my beautiful, tall, long-legged mother loved to dance, garden, walk in woods, watch football with a cold glass of beer, work crossword puzzles, and gather for family meals. Betty Weber Cocklin read three books a week, played a fierce hand of euchre, and wherever she lived, filled birdfeeders and planted beautiful gardens. Gardening was a joy she inherited from her parents and passed on to her children and grandchildren. At her home in our rural village of Cardington, Ohio, we often sipped hot tea and shared stories while admiring her tall blue iris, pink flowering spirea, white clematis, the smoke bush, hostas, and rose of Sharon.
I braved the question: "Now do you know who I am?" She looked at me and said, "You're Darlene."
When Mom was in her early 80s, mobility issues forced her to put up her garden hoe. Then they forced her from walker to wheelchair, from home to nursing facility. Difficult adjustments. Anxiety. Fear. Intermittent signs of dementia. My grieving began then. So did hers. As we sat in her new room at Fairhaven Community, she said, "OK, let's go back to my bedroom." I knew she meant her bedroom in Cardington. I reminded her that Fairhaven was her home now. She looked devastated: "You mean I'm not dreaming? Oh, God." She began to cry.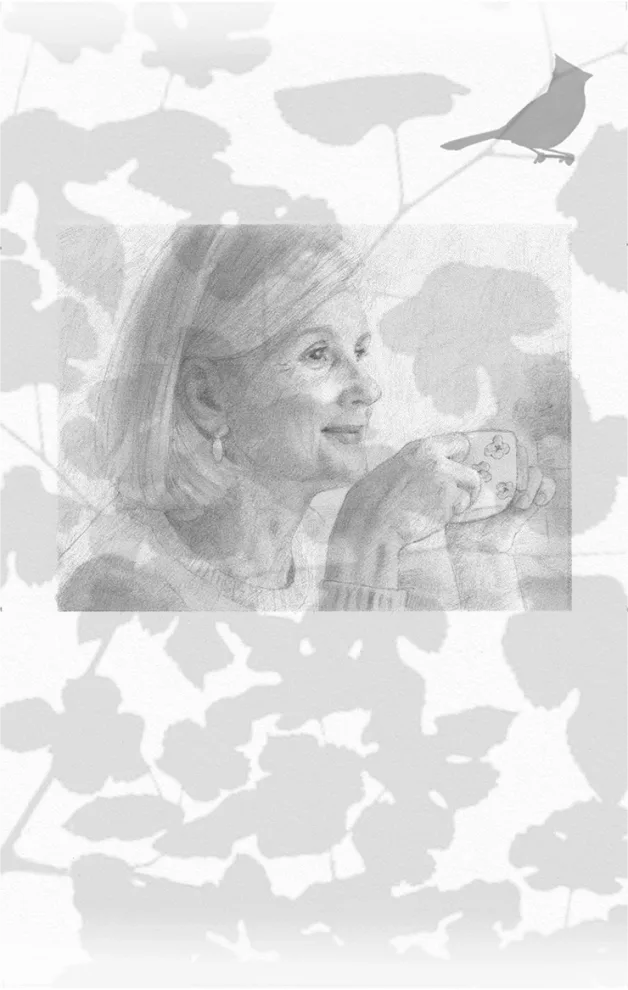 Still, we shared some lovely moments there. On one visit, I took a bag of potting soil, sweet potato ivy, assorted snapdragons, marigolds, vinca, a shovel, and pots. I wheeled Mom out to the parking lot, up to the opened back of my Honda CRV. She got right to work. Fingers in dirt, she placed flowers and vines strategically. She knew just what she wanted. It began to sprinkle. Then we sat beneath the small roof over her back door, with Mom in her chair, me on the concrete slab. I laid my head on her knee. Mom patted my head and said, "Oh, my little girl." Her unexpected clarity and tenderness soothed me, as she had so often done before.
The first time she didn't know me, my mom believed she was a little girl, abandoned by her own mother. "Why would she leave me?" she asked again and again. I hugged her to hide my tears, then I comforted this little girl before me. "I don't know why she left you," I said. "It's not your fault. You are precious." I kissed her cheeks. I hugged her. Eventually she asked other questions, and gradually, remarkably, she moved forward in time. She asked if she was married, and then, "Who is Honey?"
I brightened. "Honey is your daughter, your first child," I told her. "Your next child was a son, Bill." After a pause, I braved the question: "Now do you know who I am?" She looked at me and said, "You're Darlene." My mom was retrieved, at least for now, from the long time-tunnel that was sucking her away.
On other visits, I could tell Mom didn't know me when she'd respond with "Yes, ma'am." But somehow during each visit, she'd eventually figure it out, as if latching on to some windborne seed floating in her mind, and know that I was hers.
When Mom died, six days before her 90th birthday, I felt sad that I didn't have something written by her. She lived too close for letters, just a walk away—through a meadow of daisies, black-eyed Susans, and goldenrod, edged by black raspberry bushes and wild pink roses. My son Cory and I crossed the meadow frequently to her home. I wanted something tangible to help me remember my mother before those last days. A way to cut back the pain of her final anguish.
Seven months after she died, I found it: a musty blue notebook in a storage container from her home. In it, I found my mother's handwriting: a talk she'd written for the Morrow County Garden Club. It was probably the last one she presented for her gardening friends. The essay was written in her lively, poetic style and with keen observations and wit. It's not dated, but my guess is that when she wrote it, Mom was close to 80, still at home but no longer driving. Cory was 11 or 12 then and loved to take his grandma for golf-cart rides through the meadow to our home and my husband's nursery. Her essay features one of those rides with Cory and his friend Anne to find "Charms of Autumn."
Whenever I read her essay aloud to family or friends, I get a catch in my voice. In it, Mom describes the "secret garden" hidden by "the old bent tree," where neighbor Opal and her granddaughter Randi had planted "a patch of lavender August lilies" amid old foundation stones. She teases about visiting my backyard where my hollyhocks are, as she put it, "unique," the flowers somehow intact atop "long ugly stems" with skeletal, bug-chewed leaves. From there, they ride to my husband Virg's nursery, where the garden of tomatoes, squash, and green beans awaits final harvest and the greenhouse offers new-life promises in "row upon row of mums filled with tiny buds."
I imagine my mom seated at her kitchen table, reflecting on this adventure. She sips hot tea from her blue-flowered cup and watches a cardinal light on the mulberry tree. "Usually when I want to see Autumn surprises," she writes, "I get in the car and drive around the countryside." She's aware her life boundaries are shrinking. Yet she still finds joy: "I thought my world had shrunk, but only to a more compact, beautiful haven."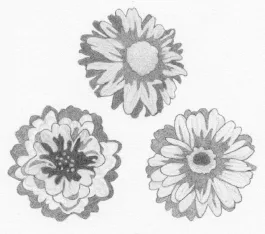 I could not imagine then that my mother would be displaced from her garden, home, and self. The pain of those losses still lingers. People tell me that grief's dark hole never goes away, but diminishes with time. They say brighter memories return to soften sad ones.
Reading her essay restores my mom in full, dazzling bloom. ❖