ILLUSTRATIONS BY HANNAH ENGLAND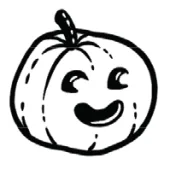 The plan for our family stay-at-home garden last Summer started with two raised beds. Little plastic prefab things, 4 feet by 4 feet, cheerfully plopped on a sunny spot behind our house. "Just to grow a few things," I said breezily, as I then visited a half-dozen seed companies online and spent almost $100 on seeds that arrived the next week.
They were accompanied by my first gardening lesson: you cannot fi t pumpkins, sweet potatoes, red onions, chard, spinach, cabbage, corn, lima beans, beets, and two dozen other vegetables—Oh, and zinnias! For the cutting garden!—in two 4×4 raised beds. Reader, I feel certain that you know this, and I wish you had visited me in March. Instead, I visited another gardening site (like Pringles, you can't stop with one) and purchased two additional raised beds, some large containers, and more seeds.
When I started to take the unused seeds back inside, they pointed at one particular packet.
The raised beds arrived on the same day as three new heirloom rosebushes, because I decided to compound my gardening inexperience with thorns. A local nursery delivered a dozen bags of soil and several bags of com-post. And more plants. The deliveryman had to suppress a hearty guff aw when I showed him my growing collection of raised beds and pots, an interconnected series splayed across the yard like a circuit board.
"It's going to be tight!" he said, adding, "But if you run out of room, the seeds'll keep."
I decided to interpret the "if" as encouragement and started planting my seedlings. Sure enough, space limitations required me to save almost all of the seeds I had purchased, though I found a few square inches for some cherry tomatoes.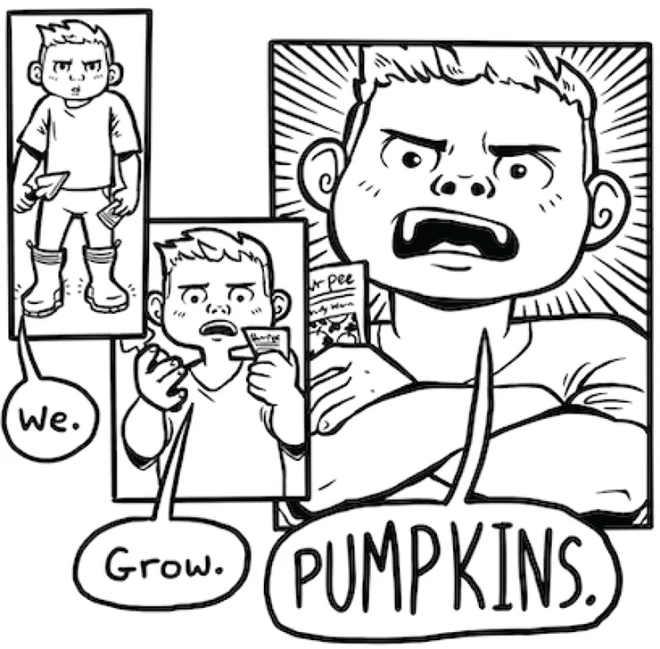 My two young children, Payson (7, girl) and Jamie (3, boy) were enchanted by our time amid the dirt. They gamely donned their father's old t-shirts and their own almost-too-small rain boots to muck about with me with their little spades and forks. When I started to take the unused seeds back inside, they pointed at one particular packet.
"You promised we'd plant pumpkins!" they wailed.
"I know. We can plant pumpkins next year."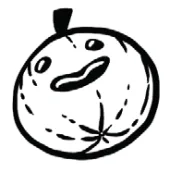 "But Halloween comes every year," Payson said.
"That's true, but we can buy pumpkins at the store."
"Can't we buy all these things at the store?"
"Yes, but we're going to grow them instead."
Little Jamie stomped his dinosaur rain boots, the LED lights in the soles blinking in time to his demand: "We. Grow. PUMPKINS."
I sighed. We had a single bag of soil and a single bag of com-post left. I found a few square feet between the raised beds and containers, dug down a few inches, then dumped in the bags and asked the kids to help me stomp down the dirt. I gave them each two seeds. They used their little thumbs to push them into our improvised pumpkin patch, which I surrounded with an old baby play yard to keep out pests.
I soon learned that I needn't have bothered. Any pest—any plant, any weed, any lifeform—is no match for Burpee Kandy Korn mini-pumpkins. They are The Blob of gourd vines. After sending out a few exploratory leaves that my children declared as "soooo cute" while watering them with their plastic watering cans, The Vine abandoned cute and began to look like something from Little Shop of Horrors.
When it started to grow over, through, and under the play yard, I set it free, thereby eliminating the final barrier to The Vine's plan for world domination. Before long, the raised beds and containers were surrounded by wandering vines, which also sent spiked tendrils toward the house and rosebushes. Its cheery orange-yellow flowers promised a tractor's worth of gourds, and my children jumped with delight.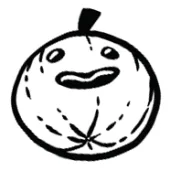 Then came the squirrels.
We weren't sure it was squirrels at first. But who-ever the culprit was, our sweet potatoes were denuded of leaves, our cabbages were nibbled down to spirals of sadness—even our onions were dug up and consumed.
But the pumpkins? The Vine Abided. It continued to unfurl into every corner of the yard, blithely spreading pint-sized orange globes all around. My children hopped between the thorny tendrils every day, counting our gourds before they hatched. They chanted the old children's poem, "Five Little Pumpkins," and talked about the faces we would carve into our mini jack-o-lanterns. "We can put candy inside!" they squealed.
But we were not alone in our anticipation.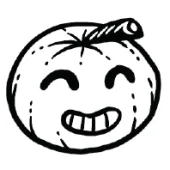 Because I planted The Vine too early, the pumpkins attained their ripe color much earlier than I planned. I told the kids we'd have Halloween in August, so on harvest day, we marched out to our patch—which was now the whole yard—with scissors, gloves, and baskets.
We soon discovered that each pumpkin had an unspoiled top, but where it met the ground, it had been scratched and gnawed into a garish yellow pulp. Whatever beast was responsible had not been content to simply consume an entire gourd. It had hop-scotched about and sampled the delights of every pumpkin it could find, as if it had expected each one to taste just a little different.
Maybe they had. We would never know.
My children then began to display the kind of grit and determination that makes them such champion Easter egg locators in the Spring. They were going to find some pumpkins, and they were going to decorate them, even if we had to make whatever toothy monster we found part of our display.
In the end, we found five little pumpkins intact. Well, four were intact, and one was only lightly mauled. We called it our Zombie Pumpkin.
The next day, when we visited the garden again in the hope of finding some more vegetables to harvest, we caught one of the squirrels red-handed, chewing away at one of the few remaining sweet potato leaves. It was so content that it didn't even run. It just waddled away, climbed laboriously up our fence, and looked back over its shoulder at us.
I'm pretty sure it shrugged.
I shrugged, too. My first foray into gardening hasn't gone exactly as planned, but I have enough seeds to let me experiment for several more seasons. I got to dig in the dirt with my children and see their chubby hands fold around tiny orange globes produced from seeds they buried themselves. I got to watch them share the work of hauling our basket of gourds into our house and sketch out their plans for the artwork they wanted to paint.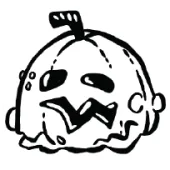 If the only thing I get out of my stay-at-home garden is the time I spend with my two children, it will have been enough.
Five little pumpkins are just icing on the cake. ❖