Illustration by SHELLEY JACKSON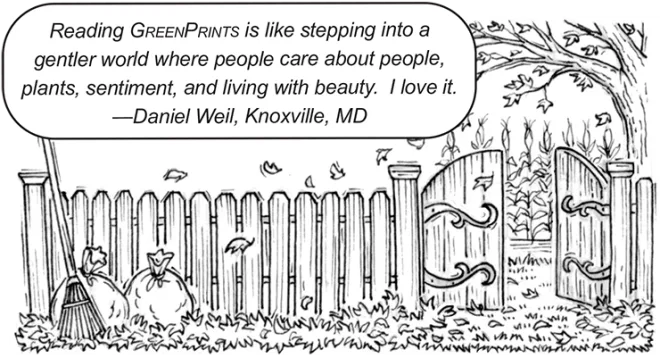 Gratitude on July 26th
What a glorious summer it's been here in Western North Carolina. The old kind of mountain summer, where afternoon thunderstorms both water the garden (hooray!) and keep the temperature down (it's 75o right now at 3:30 on a sunny afternoon—on July 26th!).
I'm very grateful for this increasingly rare summer (last one we had a serious drought). Very. But as I put the finishing touches on this Fall Issue (one of the best parts of this job), I'm even more grateful for you. You—readers, writers, artists, and advertisers—make GREENPRINTS. Your support and joy in the magazine are the reason that, 27 years strong, our "Weeder's Digest" continues to exist. It is my honor to work for you.
As you're probably astute enough to figure out, keeping a small print magazine going these days is not easy. I could use your help. The holidays are coming: Please give a subscription to every gardener you know—every single one (grin!). There's an extra-issue holiday offer to your left: Take advantage of it. I'll also be glad to send you flyers and sample issues you can share with your garden friends and gardening groups so they can subscribe and give gifts, too. Your spreading the word makes a very real difference. Every single subscription makes a difference: to this publication and the fortunate new reader you introduce—to all of us.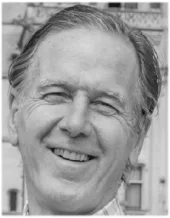 May your Fall be wonderful,
Pat Stone, Editor