ILLUSTRATION BY LINDA COOK DEVONA
REMARKABLE READERS!

Last issue I announced that beginning September 1, the price of a one-year subscription was going to rise to $24.95 (our first increase in 19 years!). I offered you readers a last chance to renew at our old rates. I also said:
PLEASE: If you are on a fixed income or have another reason why you can't afford to renew, please contact us and we will work something out. I mean it. We don't want you to miss out on getting GREENPRINTS!
How did you readers respond?
You renewed, you renewed! Some subscribers are now good until Spring 2028! (I've got my work cut out for me!)
Some of you renewed—but at the new, higher rates! You said we deserved it and wanted to show your support. How kind!
And some—and this is the sweetest of all—sent extra money to (anonymously) give subscriptions to others who have trouble paying to renew. That is a remarkable gift of grace to other gardeners. I am very touched by it. (So, of course, are they!)
So I thank you, each and every one. And I repeat my offer: If paying to renew is not easy for you, let me know and—between kind readers, Becky, and me—we'll take care of it. We want you with us.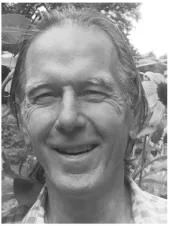 Bless you, all of you. And, oh, speaking of blessings, don't forget to give holiday subscriptions to your gardening loved ones (see card on your left). Share the joy we all get from what we share together in this magazine.
As always, thanks—so much,
Pat Stone, Editor