Illustration by SHELLEY JACKSON
This, That, and the Other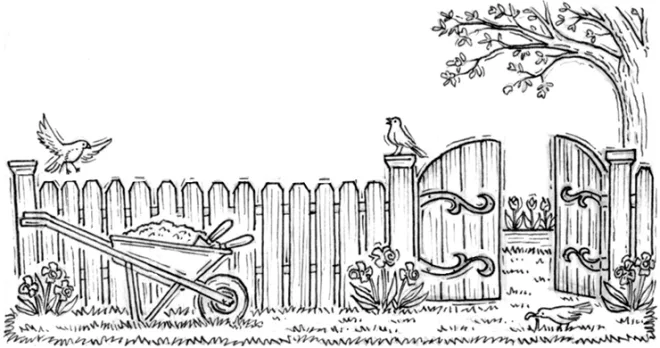 This: Now that I'm beginning this magazine's 30th year (30 years?! Wow!), I'm considering doing something different: writ-ing! I generally don't put my own work in the mag—there're so many great pieces from all of you. But, hey, after 30 years, maybe I've earned the right to mouth off a little (grin).
So this issue, at least, has a piece by me. Will I keep it up all year…who knows? Warning: if I do, some of the pieces I write won't be about gardening (double grin).
That: After all these years, I thought I'd made every mistake possible. I've misnumbered an issue on the cover. I've cited the wrong season above the stories. I once even mailed
two issues to over 2,000 subscribers. (That one hurt!)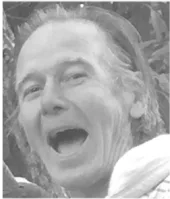 But, no, last issue I made a new one: I recommended a book, put it in our GP Books pages—and omitted the price! I love Forest Bathing Retreat and quoted it three times in the issue. But good luck if you wanted to buy it! Sheesh. So I'm quoting from it again this issue—and have listed the price. Jeepers, Pat…
The Other: Lastly and sadly, Julie Wander is retiring as our Circulation Assistant. For over ten years, she's entered subscription orders and been the cheerful person on the phone who's made friends of so many of you.
We love and will miss you, Julie.
Pat Stone, Editor