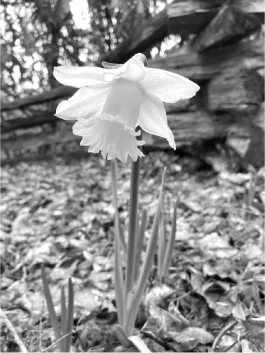 My Friend, Hope
It's been a looooong Winter. Every Winter is a long Winter, for sure, but this one—it's been a looooong one.
It's that danged pandemic. Is it ever going to end? Will we ever be able to freely dine out, go to a movie, or have friends over for a book club or big game again? How about hugging who we want—without reserve? I mean, we're rounding the corner on a year of this corona-cramped lifestyle. I'm tired of it. (I'm sure dear Becky is tired of putting up with me!) And we're some of the fortunate ones. Our jobs are safe, our mortgage paid, and-—the biggest blessing of all—everyone in our extended families is healthy, praise God.
Still…Bah humbug. Winter, begone.
So imagine my surprise when, as I prepare to write this little essay on yet another cold, grey, spirit-chilling day, I step outside and see one way-too-early daffodil that, Winter or no Winter, is ready to poke up its bloom and cast a bright yellow vote for Spring. Heck, even the snowdrops know enough to stay snug in their beds!
I'm going to name that foolhardy flower. Friends, meet Hope—the little daffodil that could. That can. That did!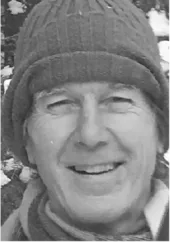 Let's take a lesson from Hope. This Winter will end. These days will pass. Soon, at the very least, we'll be able to take comfort and joy from gardening. Yes, yes indeed.
In the meantime, here's something to help tide you over: the first issue of our 32nd year of publishing: GREENPRINTS No. 125. It's filled with humor, heart, and caring. I deeply hope you enjoy reading it just as much as I enjoyed making it for you.
—Pat Stone, Editor