PRICE INCREASE!
NOTICE: On September 1st, the price of a one-year subscription to GREENPRINTS will go up to $24.95. Here's why:
The last time we raised our prices was 19 years ago—way back in the Fall of 2000! Since then postage has gone up 67% (a first-class stamp was 33¢). Paper has gone up—20% in just the last ten years. All our other expenses have risen as well.
Guess what? We need to cover these expenses. Believe me, publishing a small, human-side-of-gardening magazine from our home has never been a lucrative enterprise, but now…
I never expected to get rich from GREENPRINTS (good call there!). The magazine is in many ways an act of love, of caring and sharing. But it's also a product with value, an effort that, in its small way, helps us all
nourish each other. It's worth what we charge for it, and we need to charge that so we can keep on making it for you.
Out of loyalty and gratitude to you, I did want to give you this advance notice. For the next three months, you can renew at the old rates ($22.97 for one year, $33.94 for two, $43.91 for three). Feel free! Then on 9/1/19, our new rates will go into effect.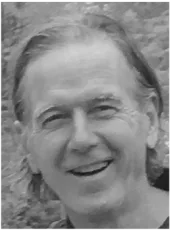 Thank you for your understanding. GREENPRINTS depends on many people—writers, artists, advertisers, etc.—to thrive. But we depend on you wonderful readers most of all.
Thanks Again and Best Wishes,
Pat Stone, Editor
PLEASE: If you are on a fixed income or have another reason why you can't afford to renew, please contact us and we will work something out. I mean it. We don't want you to miss out on getting GREENPRINTS!