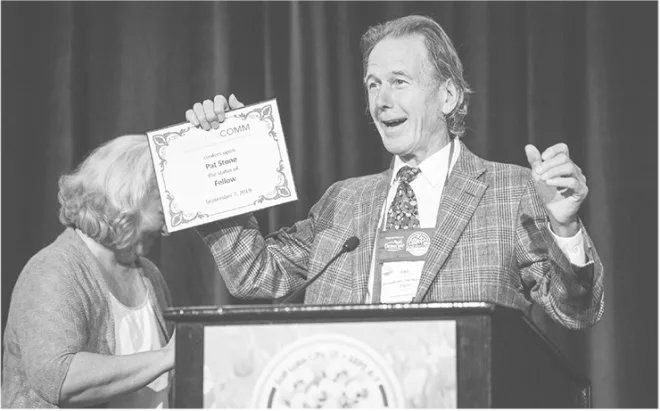 Your Editor Wins an Award!
This Fall, your Editor—hey, that's me!—won a major award. GardenComm, the North American association of garden media professionals, elected me a Fellow. This is a lifetime achievement award, given to me for creating and publishing GREENPRINTS magazine for 30 years. The group names only one or two Fellows a year. Heck, I even got to give a speech—for two whole minutes! (You can read it, including the parts I had to leave out, here.)
I am very touched and honored. It's a big deal. GardenComm has been huge to the survival of our little "Weeder's Digest." I'm very grateful to the group.
But not as grateful as I am to you, dear readers. Without you, no GREENPRINTS. With you, 30 years—and counting!—of sharing the warm, inspiring, and funny personal rewards of gardening. I thank you most of all.
May your Holidays be blessed,
Pat Stone, Editor