ILLUSTRATIONS BY MARILYNNE ROACH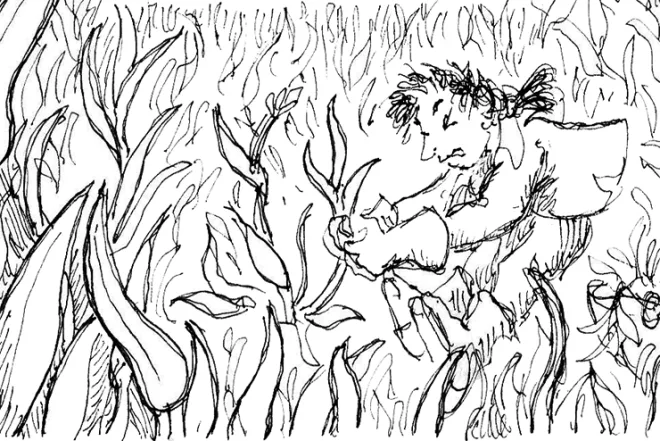 When I bought my house, one of the first things I did was plow up my compacted back yard. I didn't think I had to worry about the grass—surely being chopped up into little pieces would take care of it.
Well, it was mostly quack-grass. Every cut-up root piece sprouted a new plant.
I'm still digging it out, 15 years later. ❖
This article was published originally in 2021, in GreenPrints Issue #126.