ILLUSTRATION BY JEFF CROSBY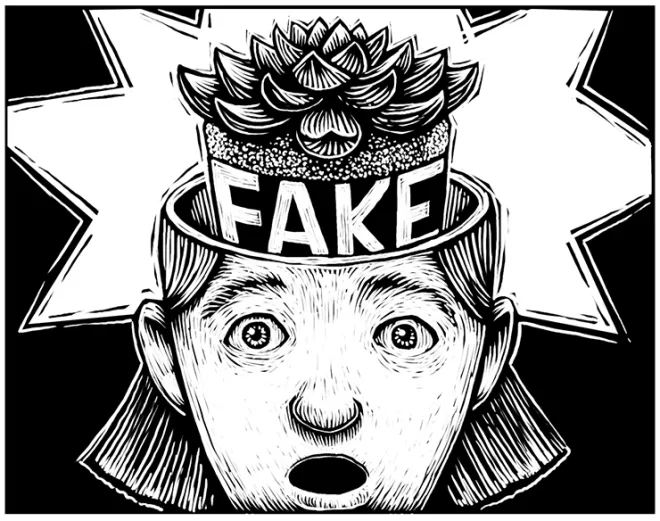 For two whole years, Caelie Wilkes nurtured a very lovely green succulent in her kitchen window. She watered it, wiped dust off its leaves, and forbade anyone else from caring for it. "It was full, beautiful color, just an overall perfect plant," Wilkes wrote in a Facebook post. So imagine her dismay when she pulled up the succulent and realized it was plastic, rooted in Styrofoam with sand glued to the top. "How did I not know this?" she wondered. "I feel like these last two years have been a lie." Wilkes suffered some ridicule on social media, but her local Home Depot reached out with some real, living succulents that Wilkes can shower with love and attention.
—From the feature, "News of the Weird," www.upi.com/Odd_News.