ILLUSTRATION BY CHRISTOPHER REID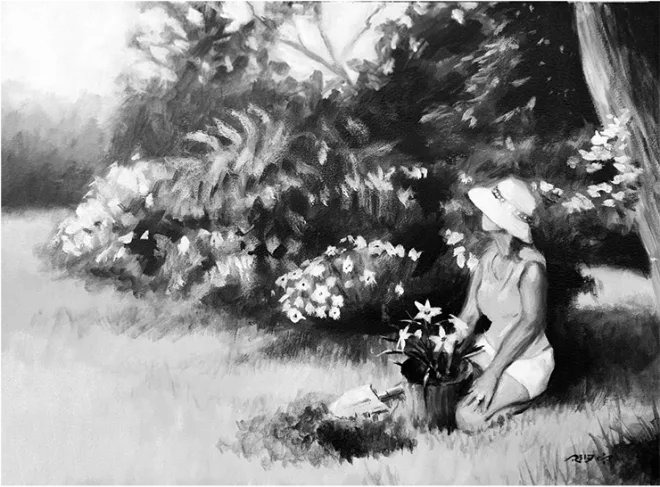 The joy of gardening is in doing it yourself, in devising a plan or parts of a plan, reflecting on it, refining it as you go along, revising it, fine-tuning it, figuring out, season by season, how the pieces fit together, what works well together, what has absolutely no interest in living on your property, and what is quite happy there. And in this long process of trial and error, of great plans laid and gone awry, of crushing defeats and tiny victories, a sense of wonder awakens.
—From Gardening in Eden by Arthur T. Vanderbilt II, reprinted in Shelley Cramm's God's Word for Gardeners Bible (to order, contact us).
This article was published originally in 2017, in GreenPrints Issue #110.