Illustration by CATHERINE STRAUS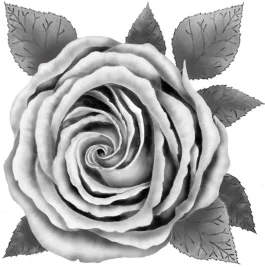 Agnes, my grandfather's sister, died in the 1918 influenza epidemic. She was young, married, and pregnant. My grandfather was the only family member healthy enough to attend her burial. Later that year, their mother (my great-grandmother) planted a rose on the grave. The Agnes rose, as we now call it, is still there.
Her hillside grave in rural Pennsylvania has been maintained by our family since 1918. Over the last century, the encroaching woods have shaded the grave, causing the rose to produce long, gangly canes and few flowers.
I tried to propagate cuttings from pruned pieces, but had no success. My cousin, Jan, had better luck. The rose flourishes in full sun at her horse farm and produces abundant fragrant pink blossoms. Jan divided her rose and gave me a small Agnes rose as a housewarming present when we purchased our own farm in 2008. It now blooms consistently on my birthday in early June.
Jan and I both feel a unique connection to our distant relative through this rose, a rose that has bridged generations of our family. If her graveside rose ever freezes over winter, we intend to replace it with one of ours. As long as we're alive, Agnes will have this rose on her grave. It's already been there for almost 100 years.
I have no doubt that this Agnes will thrive long beyond our earthly existence.
—By Patty Brooking of New Galilee, PA.