Love might be the most common theme in poetry, but it's poetry about gardens and nature that I love. And truthfully, how much poetry would we have if it wasn't for nature? Even love poems are filled with nature symbolism.
Who among us hasn't heard the opening line of Shakespeare's Sonnet 18: "Shall I compare thee to a summer's day?" "She walks in beauty, like the night/Of cloudless climes and starry skies;" writes Lord Byron. Langston Hughes, a leader of the Harlem Renaissance, wrote, "Love /Is a high mountain /Stark in a windy sky."
Poetry about gardens and nature can be found across cultures and through the centuries. Hafiz, a 14th century Persian poet wrote: "The garden is breathing out the air of Paradise today." In 17th century Japan, Matsui Basho, who is credited with creating the haiku, wrote: "Winter garden, /the moon thinned to a thread, /insects singing." And in 2017, Mexican poet Natalia Toledo wrote: "I have a basket full of fresh basil /and tulips to give away on my birthday, /I will emerge, my tray overflowing with honeyed smiles and /candy-coated favors."
Lucky for us at GreenPrints, we get to share some wonderful poetry with you, like Believe This, from Richard Levine. This might be one of the most peaceful gardening poems I've read in some time. I hope you enjoy it, as well.
Fun Or Serious, GreenPrints Has Poetry About Gardens and Nature That We Can't Wait to Share With You
This story comes from our archive spanning over 30 years, and includes more than 130 magazine issues of GreenPrints. Pieces like these that imbue the joy of gardening into everyday life lessons always brighten up my day, and I hope it does for you as well. Enjoy!

Believe This
By Richard Levine.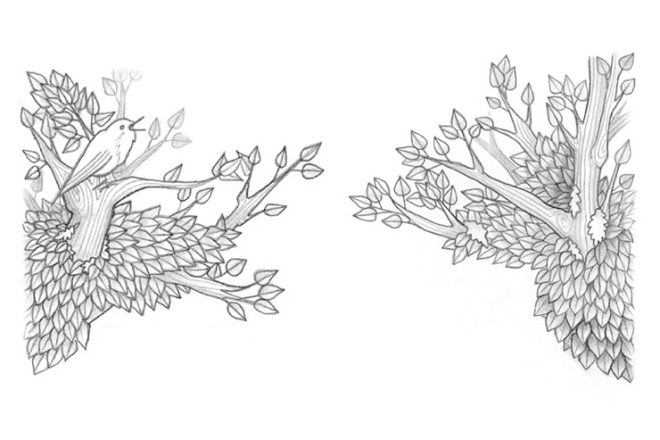 All morning, doing the hard root-wrestling
work of turning a yard from the wild
to a gardener's will, I heard a bird singing
from a hidden, though not distant, perch;
a song of swift, syncopated syllables sounding
like Can you believe this, believe this, believe?
Can you believe this, believe this, believe?
And all morning, I did believe. All morning,
between break-even bouts with the unwanted,
I wanted to see that bird, and looked up so
I might later recognize it in a guide, and know
and call its name, but even more, I wanted
to join its church.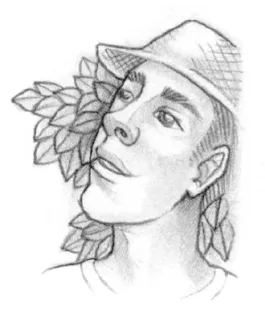 For all morning, and many
a time in my life, I have wondered who, beyond
this plot I work, has called the order of being,
that givers of food are deemed lesser
than are the receivers. All morning,
muscling my will against that of the wild,
to claim a place in the bounty of earth,
seed, root, sun and rain, I offered my labor
as a kind of grace, and gave thanks even
for the aching in my body, which reached
beyond this work and this gift of struggle. ❖
By Richard Levine. I found it in Gardens That Grow And Give Away Food: A Training Manual, written by Susan Sides and created by The Lord's Acre. published originally in 2017, in GreenPrints Issue #110. Illustrated by Elisabeth AnneMarie

Is there a piece of poetry about gardens and nature that you enjoy? I'd love to read about them in the comments.