I think the whole concept of GreenPrints is tremendous­—there's a lot of history, science, poetry, and miscellaneous chatter about gardening that gets left out of all those endless articles on how to build a cold frame. Actually, I have nothing against how-to, but I did read somewhere (possibly Mother Earth) that the vast majority of gardeners get all their practical planting information off the backs of seed packets.
All best wishes,
—Becky Rupp
P.S. Congratulations on starting GreenPrints. I'll bet magazine people talk about starting their own magazine the way scientists (our group) talk about starting their own biotech companies—most never do it. Hope you become a literary legend.
Rebecca Rupp is the author of the wonderful vegetable history, Blue Corn and Square Tomatoes.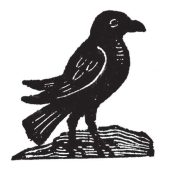 I received your letter about GreenPrints on a busy Friday before we took off for the holi­days. It's so difficult to leave with a farm full of animals. Nevertheless, your letter so intrigued me that I stopped long enough to make a few calls and tell some folks about your idea. All agree it's a potentially good concept.
When I think about it, my favorite gardening books aren't the instructional ones (I'm tired of how-to's) but the diary-type ones. Often times they are great reads and hide any instruction in personal anec­dotes.
Fondly,
—Ruthie Graves
Ruthie works with the historical gardens at Ferrum College, VA.

Your idea for a "Weeder's Di­gest" sounds excellent and we'd be happy to give you our two cents' worth on anything and everything regarding gar­dening newsletters (yes, including stuff we really don't know anything about, so watch out!). First, you should latch onto a big magazine, like Mother Earth News to help you get your name in front of millions. Oops, you already understand all that.
So here's the deal. You folks come up and see us for a couple of days to talk and rummage through our library. We have cubic yards of RE­ALLY GOOD STUFF just moldering around (literally), looking for literary stardom. Not our own stuff-golden oldies and not-so-oldies from the #1 horticultural literature packrat of all time. Yeah, you guessed it, we want to unload a bunch of stuff on you and make some room around here, but we're too lazy to do it our­selves. We think a "garden soul" rag would be really nifty, so we're rooting for you.
Best Wishes,
—Greg & Pat Williams
Greg and Pat are the editors of HortIdeas (Rt. 1, Box 302, Gravel Switch, KY 40328)-the newsletter to read to keep up with new research and developments in gardening.

Why, certainly, I'd love to assist in the birth of a new publication that focuses on the intangible "whys" of gardening. I do, however, have some suggestions. 1) A column that reviews out-of-print gardening books. 2) Poetry is sort of stupid when it comes to gardening. It's sort of like using sculpture to interpret a watercolor piece. It's my opinion that pontification is the best way to communicate all the details of gardening. 3) Pieces written by non-gardeners about the moronic behavior of their spouses, partners and friends.
Peace,
—Roger Lemstrom
Roger is head of Floating Moun­tain Seeds, P.O. Box 1275, Pt. Angeles, WA 98362.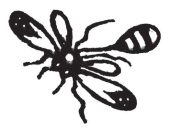 I think the idea of a publication that gets into some of the more subtle sensibilities associated with gardening is an excellent one. Surprisingly there seems to be no such thing out there now, and thus it is a void ready to be filled. You three seem to me to be an ideal combination to pull it off. I will subscribe, and I think that if the word successfully gets out there will be plenty of other subscribers.
Love,
—Walker Abel
Walker is an old friend of ours and former head gardener for Mother Earth News.

It's about damn time someone started a publication like yours. That's what I used to like to read and write for. Thirteen Thousand Hurrahs! I love writing like you do: humor, fun, life, liberated. Good going. Let's do it.
—Judi Beeckman
P.S. I just got back from skiing around the park and thinking about your new endeavor ex­cites me. People who garden like us know how to do it—we just want to sit back at night and read about others like us and the funny side. So count on me. I know exactly what you're looking for.
Judi is a wonderful gardener who won an award in Mother Earth News' "Green Thumbs & Blue Ribbons" contest.

I want to offer my support for your proposed publication. I very much agree with the need for a non-how-to gardening publication. As to whether there's a viable niche for such, well, you folks may need to keep hammering on the idea a little, so let me put in ahead of time my support for possible needed concessions.
Quality of writing is real important to me, and I think you all do an excellent job in this regard. I like things that are thoughtful but not preachy. I like articles that go beyond what has become a trite surface view.
Best wishes,
—David Duhon
David is a market gardener and author of One Circle: How to Grow a Complete Diet in Less Than 1000 Square Feet.

Your new plan for GreenPrints sounds brave and exciting. I have to admit the thought of a whole publication without any how-to sounds appealing. Will it be hard to keep filling it with stuff that doesn't get too sweet and gooey? If you want to send some samples along, I'll be glad to give you my reaction, although you'd better not take offense if we have different tastes. This stuff can be tricky.
—Kit Anderson
Kit is the acting executive director of National Gardening maga­zine.