Description
TABLE OF CONTENTS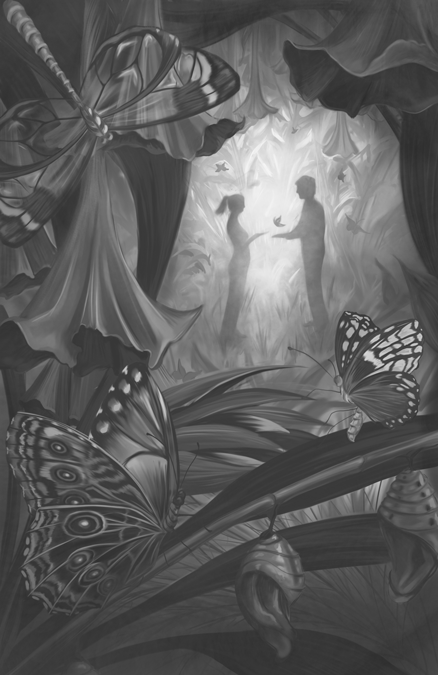 Love in the Time of Butterflies
My own butterfly—my daughter—has finally found her home.
It's Not About the Wages
My shocking discovery about the
therapeutic nature of gardening.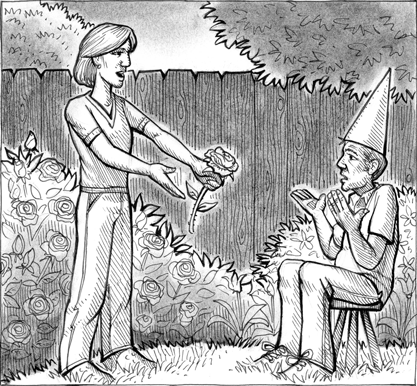 The Spouse and I
Gardening Wife vs. NonGardening Husband
SPECIAL! Read this story now!
Chaos with Caleb
Garden with a two-year-old? Just try it!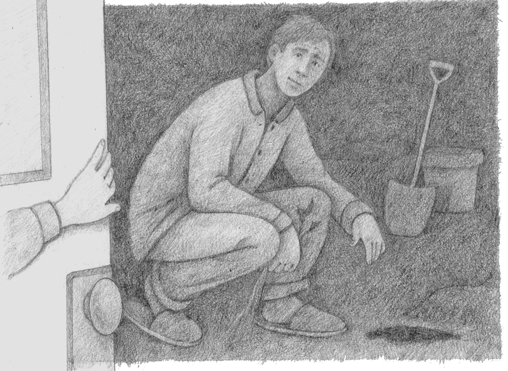 The Sweetest Stinker
I woke up during the night, and he wasn't there . . . because . . .
The Weirdness of Water
If not for something called the hydrogen bond,
our gardens wouln't be here.
Neither would we.
Tamara's Flowers
A wedding, a funeral, and a seed packet.
SPECIAL! Read this story now!
Reap What I Sow?
Not very often!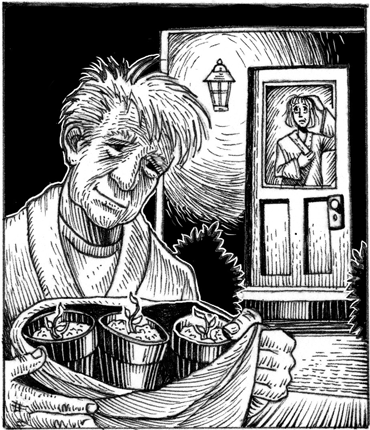 Keeping the Babies Warm
Who cares about tomatoes? Just let me sleep!
Sacred Sugi
Replacing a foully felled Japanese cedar.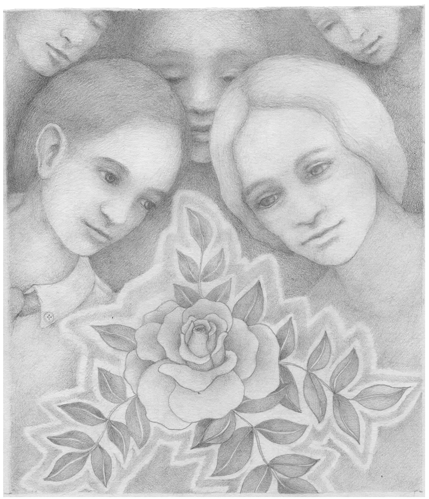 Best of Show?
The—very serious—world of rose competitors.
A Memory of Marigolds
Mike McGrath remembers when he did something right!
A Fine and Private Place
Embraced by nature.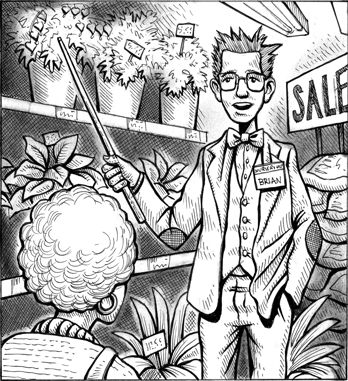 Nursery Tales
How to makes customers happy
even if you don't really know anything.
AND MORE!
. . . including . . .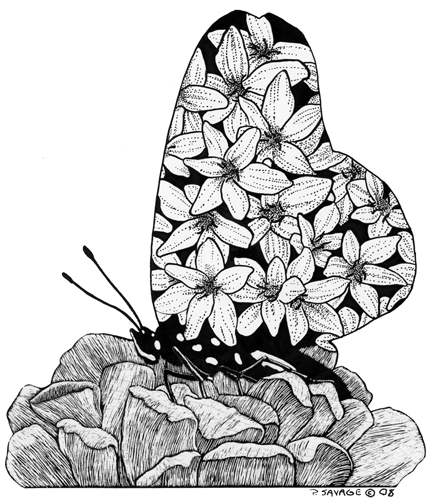 Butterflies are not insects,
they are self-propelled flowers.

—Capt. John Sterling