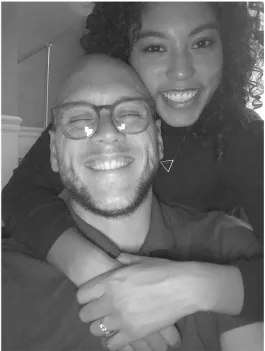 Big News: Our youngest, Tucker, and his long-time girlfriend, Laura Aragon, are going to tie the knot! He proposed in November, she accepted, and now she's wearing an heirloom engagement ring from Becky's family. It's always been my biggest wish for our children that each find the right life partner, someone they can share and support through the journey of life. Tucker's three older siblings have been blessed in their choices—and now so has he.
The couple traveled to Fairview, NC from D.C. recently (with most of Laura's superlative family, below) to look for wedding venues.
They found one and picked a date: June 12, 2021. (2021? Oh, well…)
The whole Stone family is thrilled. Congratulations, T&L!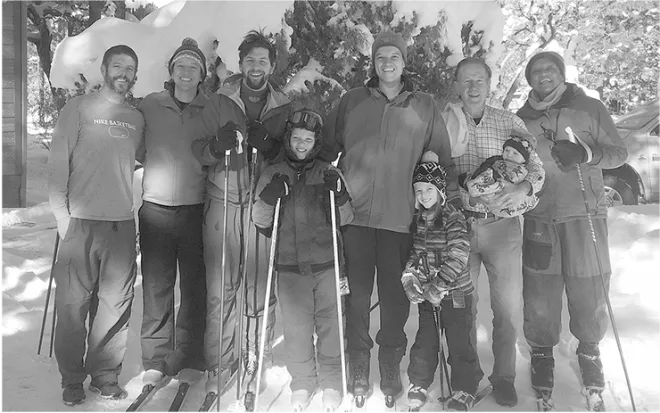 Meanwhile…Becky and I spent Christmas morning with the Louisville crew (Roger, Sammy, and baby Wendell), then we all flew to rural Arizona for a wonderful, snow-and-joy-filled week with Jesse's family (her, Adam, Jackson, and Izzy). Presents, games, ice fishing, cross-country and downhill skiing—even elk hunting (see photo of night-backpacking out the meat).