Sale!
Enjoy the best of our Winter editions of GreenPrints with this collectible set of 4 past issues. Delightful stories and artwork—keep as a collectible set for yourself or give them to loved ones!
Description
Get these 4 back Winter issues from our archives—the best of our Winter editions in a collectible set for you! Save them for yourself in your own GreenPrints library, or give them as gifts to family and loved ones!
Here is a selection of some compelling stories from these collectible editions:
Issue #12 (Winter 1992-93)
"Jolly Old St. Loblolly"
"Simple Gifts"
"Plants Behind Glass"
Issue #16 (Winter 1993-94)
"Walter Mitty Has Nothing on Me"
"This Year I Resolve"
"Cranky Farmer Talk"
Issue #20 (Winter 1994-95)
"Snow Garden"
"Hunting a Christmas Tree"
"The Way to Candlemas"
Issue #52 (Winter 2002-03)
"A Winter's Bargain"
"Flower Show Virgin"
"The Season of Simplicity"
With this Collectible 4-Winter-Issues Bundle, you get 50 total gardening stories from the heart—to keep you busy reading, laughing, and sometimes crying. These Winter gems are accompanied by original and delightful artwork. Plus, you get "Poems," "Cuttings" (short selections sent in by readers), inspirational quotations with "Buds," "Letters to GreenPrints" (funny and entertaining letters from readers), and a "Broken Trowel" story (an actual account of one reader's gardening mishap).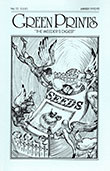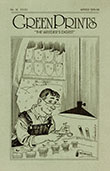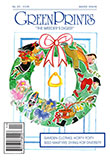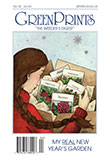 Additional information
| | |
| --- | --- |
| Weight | 1.156 lbs |
| Dimensions | 8.75 × 6 × 1 in |