Description
TABLE OF CONTENTS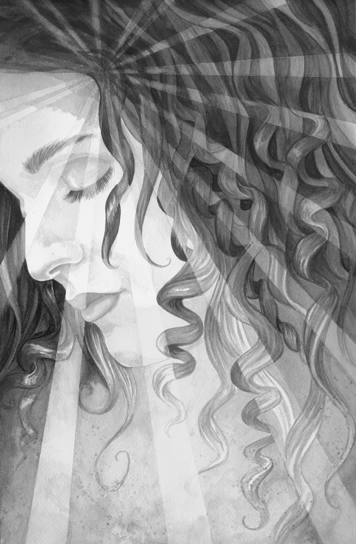 Light Passes Through Me
Aunt Sadie broke a plant to repair my life.
SPECIAL! Read this story now!
Bunny Seeds
Dogs love 'em!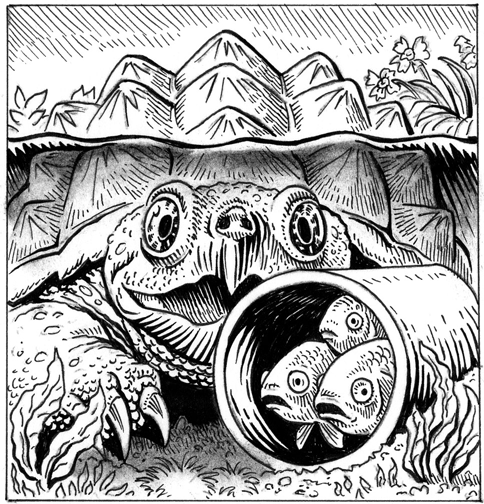 Stuck With a Snapper
We built the pond, added the fish, and then . . . !
The Day Before
A vegetable farmer contemplates the beginning of harvest season.
Old Tools
The day I found a prehistoric tool in my garden.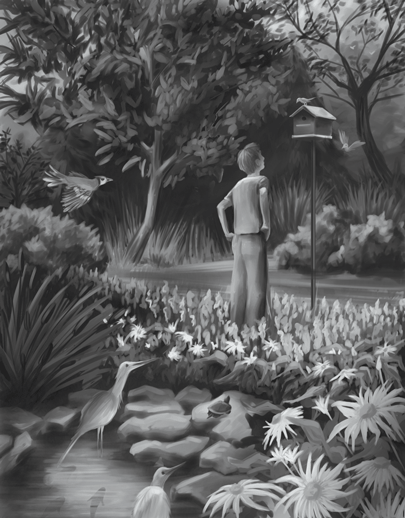 My Handmade Refuge
How my backyard became a refuge—
for wild creatures and for me.
The 100-Inch Diet
So-called "locavores" only eat food grown within 100 miles?
I'm going to eat food grown within 100 inches!!
Grower or Shower
Which kind of gardener are you?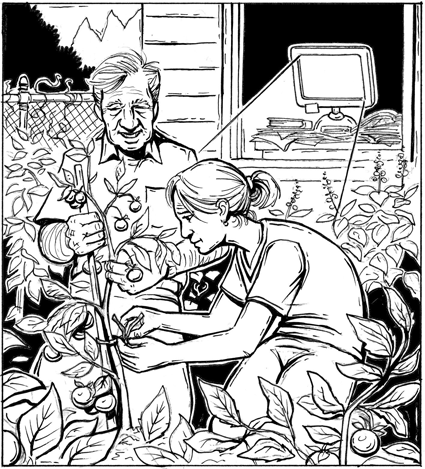 Tomato Ties
Gardening with Dad helped me put my frantic work
—and life—into perspective.
You Can't Kill a Spider Plant
But Mike McGrath can—easy!
I Had No Idea
A whiff of soil on the breeze made me leave the big city
and get back to gardening.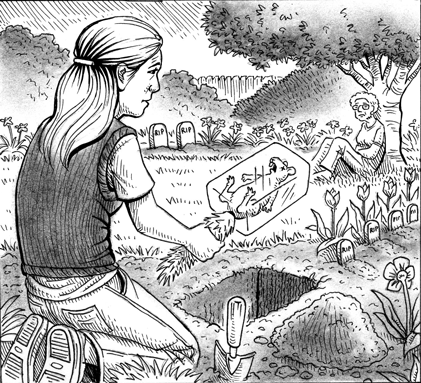 Cold Comfort
Every one of her children has a special job in Mom's garden.
Mine, unfortunately, is . . . .
Dusting the Beans
My garden mess-up finally made Grandpa laugh again.
Life, Death, and Cabbages
How a young girl learned Montaigne's famous lesson.
AND MORE!
. . . including . . .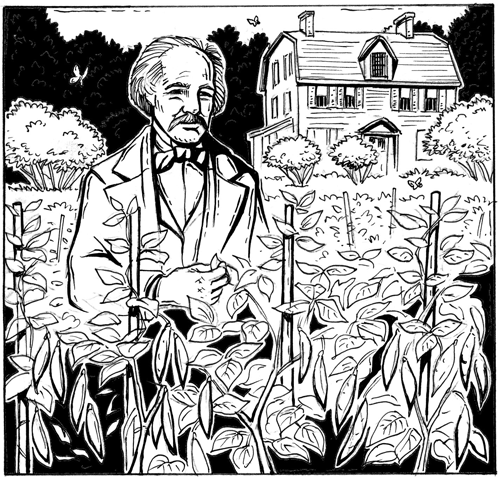 I used to visit and revisit it a dozen times a day,
and stand in deep contemplation over my vegetable progeny
with a love that nobody could share or conceive of
who had never taken part in the process of creation.
It was one of the most bewitching sights in the world
to observe a hill of beans thrusting aside the soil,
or a rose of early peas just peeping forth sufficiently
to trace a line of delicate green.
—Nathaniel Hawthorne