SEVEN years ago, when Tucker, our youngest, finished college, our four offspring promised Becky and me a present: plane fare to any country we wanted to visit, as their way of saying thanks for parenting them. Wow!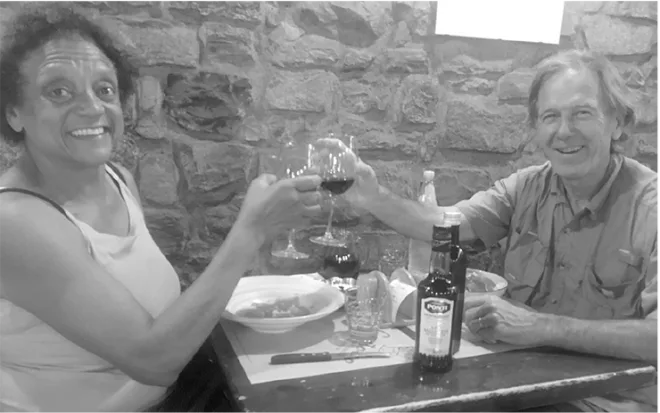 It took us years to take them up on their offer ("We're kind of glad you waited," Jesse admitted. "Back then we didn't all have jobs!"). In August, we shut GREENPRINTS down for two weeks and traveled to Ireland and Italy—a trip we never would have taken on our own.
I won't bore you with lots of pictures and tales of our journey, but it was grand. We followed sage advice we'd been given (such as—see photo—"Drink beer in Ireland and wine in Italy"). We saw majestic art and architecture in Dublin, Cinque Terre, Florence, Sienna, and Rome. We ate gloriously. We had the pleasure of enjoying each other's company and the challenge of navigating different customs and languages. We even (through a friend) got to perform stories at an Irish music festival—and later in a Dublin pub!
Thank you, Nate, Jesse, Sammy, and Tucker! You're the greatest. And we are most, most grateful.