ILLUSTRATION BY CHELSEA PETERS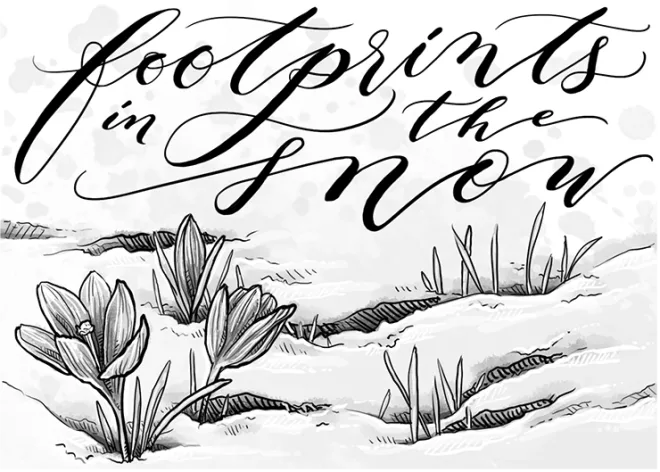 Worn is the Winter rug of white,
And in the snow, bare spots once more
Glimpses of faint green grass in sight—
Spring's footprints on the floor.
Spring here, by what magician's touch?
'Twas Winter scarce an hour ago.
And yet I should have guessed as much,
Those footprints in the snow!
—Frank Sherman
—Sent in by Mrs. Marie Wing of Camillus, N.Y.