ILLUSTRATIONS BY MARILYNNE ROACH
On the 12th Day of Christmas my true love gave to me
A box of chocolate truffles
A négligée with ruffles
The finest French cologne
A convertible of my own
A necklace made of pearls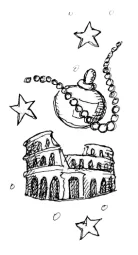 A silver comb for my curls
First-class tickets to Rome
A nine-bedroom home
A full-length ranch mink
A Harley-Davidson painted pink
Dom Perignon to drink
And some Bypass Pruners for my Pear Tree!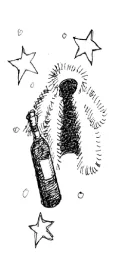 On the 12th day of Christmas I said: "Thanks dear, but you see
I'm allergic to truffles
Look ghastly in ruffles
Cologne makes me sneeze
Convertibles make me freeze
Pearls seem kind of chilly
And the comb just looks silly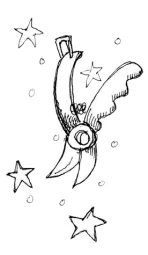 Love Rome, but I've seen it
Nine bedrooms? Who'd clean it?
I could never wear fur
And the Harley? No sir
Champagne is too bubbly
But I'm happy as can be
With the Bypass Pruners for my Pear Tree!"
—By Janet Davis. (You can find more of her humor and other writing at www.beautifulbotany.com.)