ILLUSTRATION BY MARILYNNE ROACH
Here's my mother's favorite joke. Every summer she would ask me to tell it to one of her visitors.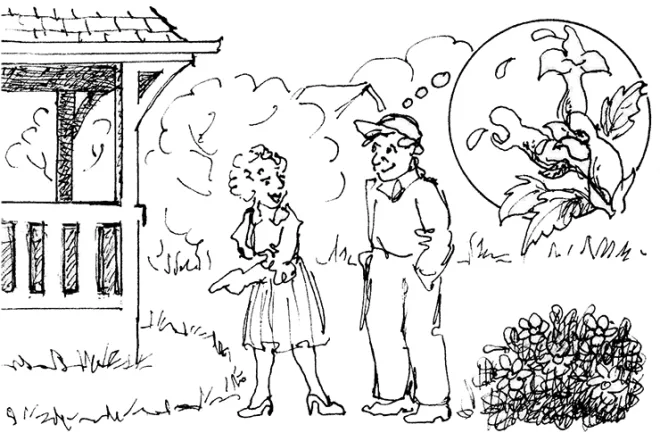 A woman who proudly thought she knew everything there was to know about flower gardening nevertheless hired a man from the local garden store to come for a consultation. As they walked around the back of the house, she told him what she wanted here and what she wanted there.
When they came around to the front of the house with its lovely, large porch, she declared, "Now I want some red saliva plants in front of the porch, lots of red saliva."
He pondered a moment, then replied, "Well, if you want lots of red salivas, you might enjoy, in front of them, some white spitunias."
—From Sister Francis Anne Gilchrist, C.S.J. of Latham, NY.