We are always grateful to hear from our readers. Please comment below or email your comments, feedback, and suggestions to submissions@greenprints.com with "Subscriber Feedback" in the email subject line.
Thank you so much for continuing on with GreenPrints. It's my favorite reading material!! The artwork is terrific as well. Bless each of you!!
—Joyce Brigham, Selah, WA
What a wonderful publication, unique in style and charming stories in relation to nature! GreenPrints is a learning journal. It is part of my instruction in reading and science in the classrooms in the homeless shelters.
—Charlotte Buzzelli, Akron, OH
Thank you for your help and for the most enjoyable and uplifting gardening magazine on the market. We live in such unsettled times, so it's refreshing to read stories of hope, love, kindness, and the enduring spirit of the gardener.
—Birgitta Ippolito, Flemington, NJ
Dear Bill Dugan: Congratulations on your first issue of GreenPrints. You hit the ball out of the park on your first time up. We know you had help, but your first effort is so worthy of Pat Stone's initial vision. May all your subsequent issues turn out as enjoyable and comforting.
—Diana & Jim Davies, Shirley, NY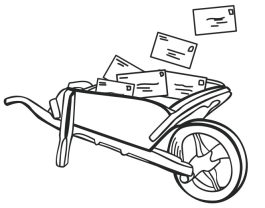 I always enjoyed your magazine when I lived in New Hampshire, and both of my family members to whom I've given gift subscriptions really, really enjoy your magazine.
—Susan Macomber, Sebring, FL
I am renewing and enclosing a little more to help in your un-heard-of offer to fund the subscriptions of others if short of funds at this time. What an amazing company! Thank you so much. Truly Perfect Timing.
—Mary Lou Scheidt, Pleasanton, TX
A renewal for me, and a new subscription for someone who maybe is having a hard time. Or even better, how about a subscription donation to a library so more people can enjoy it?
—Roberta Smith, Elma, WA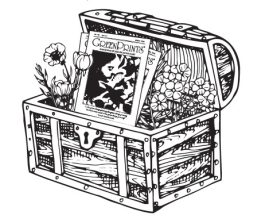 Need Subscription Help? Or Want to Help Others? Introducing the GreenPrints Community Membership Fund!
IF YOU NEED HELP: If you can't afford your renewal right now because of a sudden financial crisis—unexpected medical expenses, natural disaster in your area, or loss of a job, for example—and you just need a helping hand to keep receiving GreenPrints Magazine, please contact us at customercare@greenprints.com. We will work something out with you through our Community Membership Fund—we don't want you to miss out on GreenPrints.
IF YOU WANT TO HELP OTHERS: You can donate to the GreenPrints Community Membership Fund, to help likeminded subscribers who can't afford to renew right now. When you donate, we have access to money for renewing the subscriptions of struggling subscribers. Please visit greenprints.com/community to make your donation now!