ILLUSTRATIONS BY HEATHER GRAHAM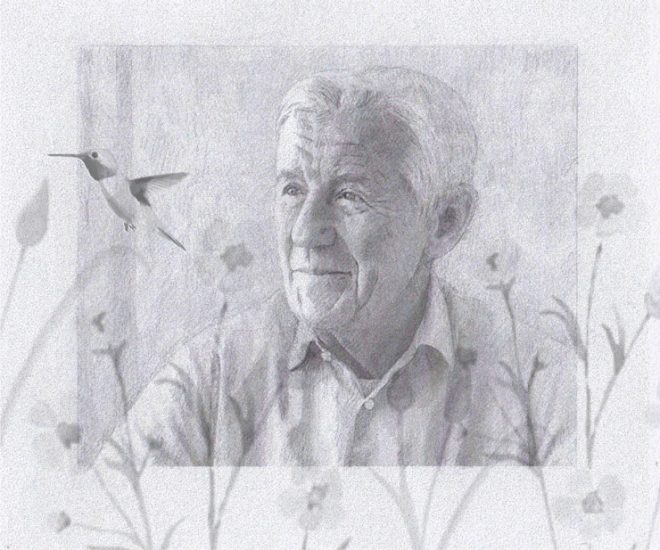 DDad, I still don't know where all those wildflowers came from the year you came to live with me in California.
I know I didn't plant them.
But there they were just the same, springing up in my garden.
A daily surprise.
I loved filling a little shot glass with fresh-picked flowers and setting it next to your orange juice every morning.
Together, we spotted the green hummingbird that hovered outside your window as you were waking up.
I was happy that your iridescent little friend took the hint to visit the big pot of penstemon I'd placed outside the sliding glass door that led from your bedroom to the patio.
You told me how much you looked forward to waking up and watching the sun come up over the garden.
I wish you could have stayed longer, but you were 92. We both knew your days were numbered.
Now that you're gone, I have what I call my planting as prayer project.
I pray that by the time these bulbs I plant begin to flower, I won't be feeling so sad. And maybe I won't be missing you and Mom so much.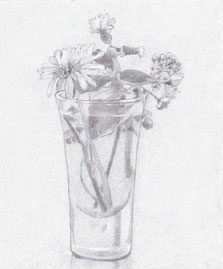 And that, maybe by the next season, my heart will feel like it's breaking a little less every day.
You are gone now.
The blue and pink wildflowers were never seen again.
Their one-time-only cameo appearance remains a mystery.
But your personal hummingbird still flies by every morning.
Looking for you and wondering where you are. ❖
This article was published originally in 2021, in GreenPrints Issue #127.