ILLUSTRATION BY SHELLEY JACKSON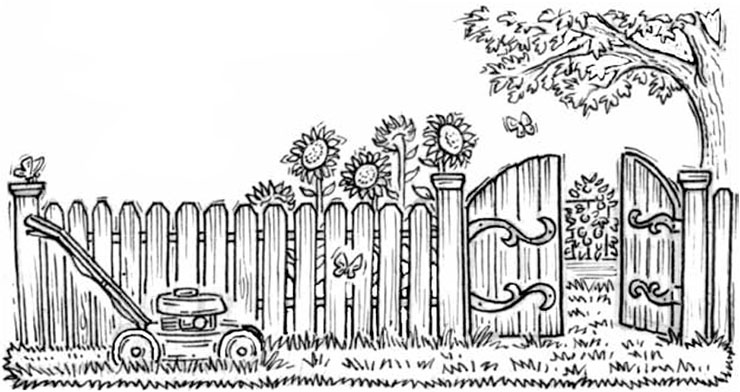 One of the many things I've been diving into heart-first in my new role at GreenPrints is reading the letters sent in by you, our dear readers. It warms me to hear how GreenPrints brings you a steady source of peace, laughter, and connection, and how many of you, especially our longtime subscribers, re-read your old issues.
I am especially happy about this because a big, fun part of what we've been doing to prepare for the new greenprints.com is exploring and documenting our incredible 32-year archive. That's more than 2,000 GreenPrints stories written by people like you and personally selected, edited and art directed by Pat, that'll eventually be fully digitized and accessible to all GreenPrints subscribers.
You can imagine the delight it's been to read and categorize the stories, to decide which to share in our new free daily newsletter, and which to reserve for our upcoming premium special collections on gardening joy, humor, romance, healing, mishaps and more.
Reimagining GreenPrints in a digital world while continuing its print legacy is a lot of work. It's work I am immensely grateful for and work made infinitely easier by the nature of the content and the amazing GreenPrints community that we serve. So thank you for being part of the GreenPrints family, and thank you, Pat, for creating it. (Speaking of Pat, what has our Founding Editor been up to—besides pitching in on this Summer edition? Turn the page to find out!)
—Kim Mateus, Editor & Publisher