FOR the last several summers, we've been blessed to be able to assemble the whole Stone clan for a week at the beach (Edisto, SC, this past June). It's so wonderful having all 14 of us together! Actually, it was 15 of us this summer: Jesse and Adam are fostercaring two-year-old Teaghan (center in the dining photo below) as well parenting their pair.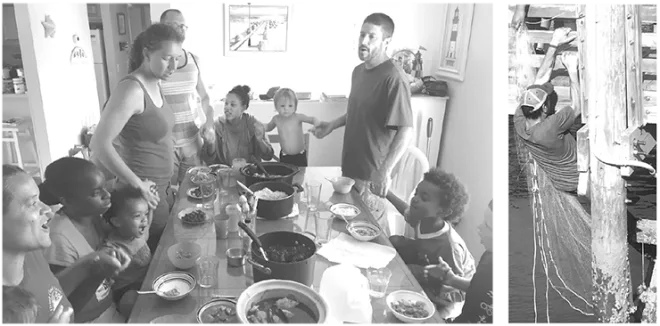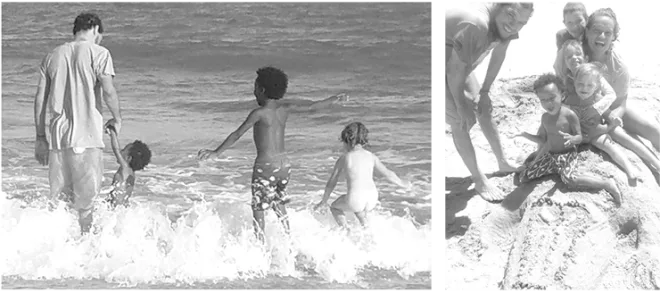 Above, circling clockwise: Saying Grace…unsnaring a shrimp net…riding the sand alligator…and wave play.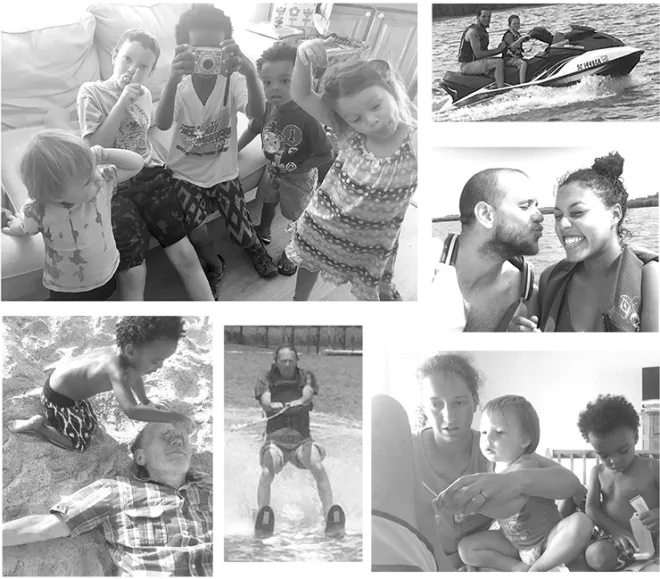 Above, circling clockwise: Kids goofing off…Jackson driving a jet ski…Tucker stealing a smooch…Nurse Sammy, Teaghan, and Tupelo fix an "owie"…Old Man Papa makes it up on skis…and gets face-sanded by mischievous Tupelo!
Below, left to right: Otis snake-handles at Edisto's swell Serpentarium…Izzy becomes a becoming mermaid…and Tupelo goes after a tasty popsicle.